Spend your Perth Gift Card
You can now swap your old Perth Gift Card for a new one that gives you an extra 12 months to spend with us and other local businesses!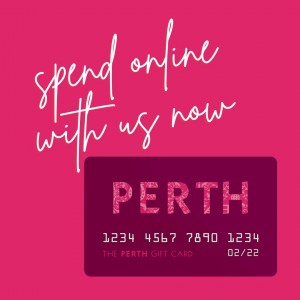 In 2021, Perth Festival of the Arts is able to take payment by a Perth Gift card. The Perth Gift Card is a Mastercard-based gift card which can be used across more than 90 businesses in Perth city centre.
If you've been given a Perth Gift Card in the past 15 months, you can now exchange it for a brand-new card which will come with a fresh 12-month spending window AND the ability to shop online with Perth's independent retailers - including us!
With tickets for this year's Online Festival starting at just £5, it's an ideal way to spend those last few pounds on the card, or to treat yourself to a cinema ticket or festival pass.
Find out more about how to upgrade your card and once exchanged, come visit us and enjoy a treat at this year's Festival!