Scotland Trending Artists
On Saturday 3 June, we're welcoming six outstanding musicians to our Scotland Trending event in the Ice Factory Courtyard. Find out more about these rising stars in music and enjoy them live in Perth at our new family-friendly live music festival.
Supported by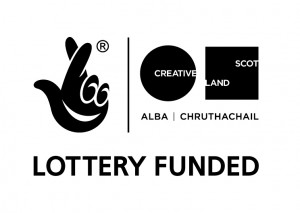 Chris Small (12.30pm)
Chris Small is a singer-songwriter, composer and multi-instrumentalist from Perth, Scotland. For the last decade, Small has released music as a solo artist and appeared on numerous other artist's projects, establishing himself as a creative presence in the Scottish music scene. Small is currently performing with Bohemian Monk Machine, The Coaltown Daisies and Tom McGuire & The Brassholes, and is in the process writing music for a new release, expected in 2023.
Berta Kennedy (1.30pm)
Berta Kennedy is a Producer/ Singer-Songwriter from Greenock, Scotland. Taking influence from 90/00's hip-hop/R'n'B, contemporary alt-rock and pop, Berta blends British boldness with American alt-pop aesthetic. Berta Kennedy won The Sound of Young Scotland at The SAY Award and has recently signed to Enough Records releasing her first single "Travel at Peak Time" from her forthcoming EP.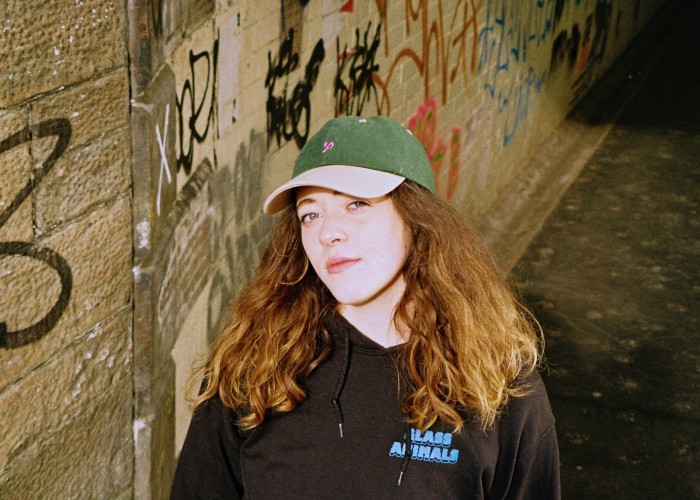 Connor Fyfe (2.30pm)
Hailing from the outskirts of Glasgow, Connor Fyfe is a triumphant musical force to be reckoned with. Simply beyond his years as a musician and with his richly textured vocals accompanied by his transcendent guitar skills, he performs from a place of raw emotion which connects with his fans who are hooked on every line he sings and every note he plays.

After launching his debut album 'Don't' aged 13 to a sold-out Glasgow crowd and impressive reviews in March 2020 the world locked down and all subsequent scheduled shows were shelved. He persevered and played countless online live shows and continued to write and record songs from his bedroom where he was able to flourish as a musician and songwriter. This determination is what is most admirable about Connor, as not only is he talented but incredibly hard-working and invested in his love for music.

Having supported many successful artists in the past and many more scheduled there is no limit to what this young man can achieve. His first sellout headline tour was in October 2021 - a tour that saw him becoming the youngest ever artist to sell out Glasgow's' famous King Tuts Wah Wah Hut with tickets going inside 24 hours.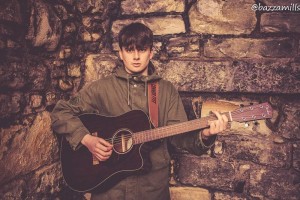 Magpie Blue (3.30pm)
Lyrically, Magpie Blue delves into introspective yet sharply to-the-point subject matters from heartbreak to anxiety, investing her words with a raw truth. You get the sense listening to this number of an old head resting on young shoulders, of someone who has the emotional intelligence to channel real feeling into their art.


Having already gained comparisons at this early stage of her career to the likes of PJ Harvey and Anna Calvi, her Jeff Buckley-esque vocals inflect this number with a sense of raw melancholy. "A husky, brooding start sets the track off" - Bitter Sweet Symphonies. The artist uses her distinctive voice to illustrate her intriguing yet relatable lyrics, depicting heartbreak and the brutally honest inner thoughts of an anxious mind.

Her affection for music began after hearing alt-J's An Awesome Wave after their success at the Mercury Awards. It is this album she cites as the catalyst for immersing herself fully into the world of making music.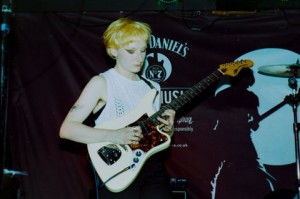 Flew the Arrow (4.30pm)
'Flew The Arrow is the inner workings of acoustic guitarist and Folk singer Lee McGilvray, hailing from the West coast of Scotland in the small town of Ayr, and residing in Glasgow where he grows his reputation as an original Songwriter and Performer. Lee recently independently released his second Double Singles on vinyl record, titled 'Huntress/The Warmth & The Weight', as he begins a new chapter in the flight of the Arrow and expands his sound on record and on stage, giving insight into the direction of his song-craft and touching on influence from traditional sounds.'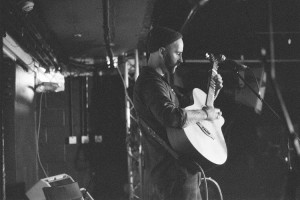 Sophie Penman (5.30pm)
Sophie Penman is a 23-year-old multi-instrumentalist and singer-songwriter based in Edinburgh, her songwriting informed by the finesse of Carole King and Joni Mitchell and her musicality by the blues-jazz piano styles of Nina Simone and Norah Jones. Her music is a blend of catchy melodies, emotive lyrics and soulful harmonies. Trained as a classical violinist and singer, she also draws on influences from classical music and stays true to her roots through Scottish folk influences such as Eddie Reader.
Sophie was highly commended in the Song Academy UK Young Songwriters Competition at the age of 18 and was selected as a top 10 finalist (from 2,800 entrants) in Listen Up Music's songwriting competition. She has performed at Edinburgh's Castle, The Voodoo Rooms and Glasgow's SWG3. In 2019, she was a featured touring artist for Scotland's 'Hit the Road' and has since been working with award-winning Australian musician and producer Marty Hailey, known for his work internationally as a session musician, producer and TV, film and theatre composer. Over the last 2 years, Sophie has supported Glaswegian-based band Cloth, jazz quartet Noushy 4TET & Canadian singer-songwriter Michelle Willis and was a featured artist in the MRM Live Lounge in Glasgow. Her debut album Written In The Books is out February 2023 through Metro 13 Records.