Meet our Support Artists
Meet the three amazing young singer-songwriters who are supporting our SCOTLAND TRENDING series at Perth Festival this year.
The Festival's support artists were curated through a partnership with the Scottish Music Centre's Hit The Road touring project.
HECTOR SHAW | Supporting Beth Angus & Angus Munro
(Featured Above)
Masochist is the latest single from emerging Scottish indie-roots artist Hector Shaw released on Friday 30 April.
His debut track Gravity earned the BBC Radio Scotland Afternoon Show's coveted Single of the Week spot and support from Amazing Radio's Jim Gellatly, Folk Radio UK and Scotland on Sunday, among others.
Masochist sees the 21-year-old artist channel his thoughtful storytelling and emotional energy into a breezy spring song.
Citing the likes of John Martyn and Laura Marling as sources of inspiration, Hector continues to build a distinctive and captivating sound with his newest single which will form part of an EP due for release in early summer.
Masochist is a song about seeking pleasure and validation from harmful people and ideas. Despite the topic, musically it's one of Hector's happiest songs showcasing a poppier feel that strikes a chord of optimism.
SOPHIE PENMAN | Supporting Cloth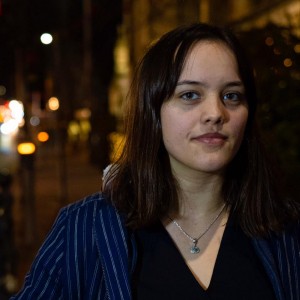 Sophie Penman is a 21-year-old singer songwriter based in Edinburgh. She was highly commended in the Song Academy UK Young Songwriters Competition and a top 10 finalist (from 2,800 entrants) in Listen Up Music's songwriting competition.
Sophie has performed at Edinburgh Castle thanks to The List magazine's 'Knight At The Castle' event and her latest single was featured as BBC introducing track of the week. She recently toured around Scotland with Hit the Road and is currently working on a studio album.
Sophie will be accompanied by Louis Crosland, a blues and soul guitarist from Edinburgh. With his own band, Bourbon Street, he has opened for several US artists including Eric Gales and Sugaray Rayford.
KATE KYLE | Supporting The Snuts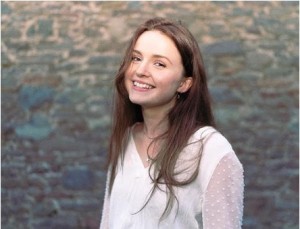 Already a seasoned singer/songwriter and performer, 19-year-old Kate Kyle is known by audiences for her unique blend of soulful country vocals and strong lyrics. With her 2nd EP release 'Without Warning', Kate's song 'Confetti' has been recognised as track of the week by BBC Introducing among other accolades.
Shortlisted for BBC Scotland's Singer/Songwriter Award in 2019, Kate is influenced by songwriters Chris Stapleton, Lady A and Stevie Nicks. Accompanied by her guitar, Kate performs regularly – both locally and nationally.
These past couple of years Kate has performed at events such as Millport Country Music Festival, Hidden Door Festival, a writer's round in Nashville TN, Celtic Connections and Resonate Live, among many others. Kate has achieved many accolades for her song writing and performance including D&G Music Festival for composition and song writing, winner of Maidens of Music 2018 and 2019, Cultural Award, as well as being nominated for Performer of the Year for D&G Life Awards.
"Kate Kyle sounds like she's come right out of Nashville, one of the regions finest and strongest performers…" – Bruce McKenzie – Music News and Reviews – D&G Life Magazine February 2021.