Scotland Trending Interview with Fat-Suit
Our SCOTLAND TRENDING interviewer Craig Baird speaks to Fat-Suit about their upcoming Perth Festival gig.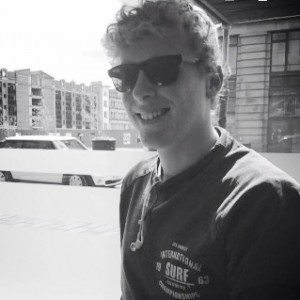 With Fat Suit being such a live band how have you found not being able to perform live during the lockdown?
You're right, we really are a live band and although we've done a couple of bits and pieces remotely, since we're based in different places it has essentially been an enforced hiatus for us. Everyone in the band is a full time musician with plenty of projects to occupy them in the meantime though.

Fat Suit is such a colourful and diverse band with a fair few members all performing together, how did the band start out and how did you all meet?
We met while most of us were studying music in Glasgow, either at Strathclyde Uni or RCS. The band has expanded since then (even though we started with 14 players!), with members now dotted all around the world, but basically all our musical links can be traced back to our days as students and the scene that grew out of that time.

How have you guys found the pandemic has affected your writing/ music making process, has the lockdowns helped or hindered?
I know some musicians have been prolific throughout lockdown but I've found it really difficult for the most part. I find writing music to be so tied up in all the usual ways you spend your time, going to gigs, meeting new people, travelling etc. Having all that stimulation taken away didn't leave much inspiration. Recently though, with some gigs provisionally in the diary for later in the year it's been easier to stay motivated and get into the right headspace, and while we get together to rehearse for Perth Festival of the Arts we'll also be working on new material. For a band with as many members as us, once you're in the room together that's where ideas start flying around and the real excitement begins.

How do you feel about recording your Scotland Trending set? Are you looking forward to being back on stage performing even though there won't be an in person audience?
Definitely looking forward to being back on stage! Of course we miss crowds above all but this will be a great opportunity to blow off the cobwebs, and as a jazz band we have prior experience of playing to zero audience - at least on this occasion it's by design.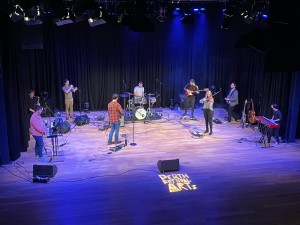 Do you think your cool vibrant indie approach to making music will encourage more young people to get into listening to jazz?
We might have to take your word on it being cool and vibrant, haha! Hope that it is. I think young people don't fuss as much as previous generations about what genres they listen to. Possibly because music is so easily accessible now, they just seem to like what they like and don't get so bogged down by what to call it. You hear lots of jazz influence across all kinds of music at the moment which is a great way to get people into it (ie without them realising it's jazz).

The Scotland Trending series is all about showcasing up and coming Scottish music talent and Fat Suit was selected because the band is definitely up and coming in the Scottish jazz scene and wider Scottish music scene. How do you guys feel about Scotland's music scene and the way it is heading?
On the plus side, there's a huge amount of talent and I think this is plainly obvious at a grassroots level, especially in the band's hometown of Glasgow - when venues are up and running music fans are spoiled for choice on a nightly basis. As touring musicians we are all now competing with the double whammy of Brexit and the pandemic so there are plenty of new challenges to deal with, but there's no doubting the talent at the core of the scene. We've made a Spotify playlist of some of our favourite Scottish artists here.

And lastly, as a band what makes you all happy? And what do you guys determine as success?
I threw this one out to the rest of the band and the answers included -

Mangoes
Shiny Panini Football Stickers
When my pal's cat Chiko is being the absolute fluffiest cute boi and giving me cat head kisses (direct quote)

So, glad we settled that.