Frances Lole and Perthshire Brass
Music on a Saturday Morning
Frances Lole (trumpet) and Perthshire Brass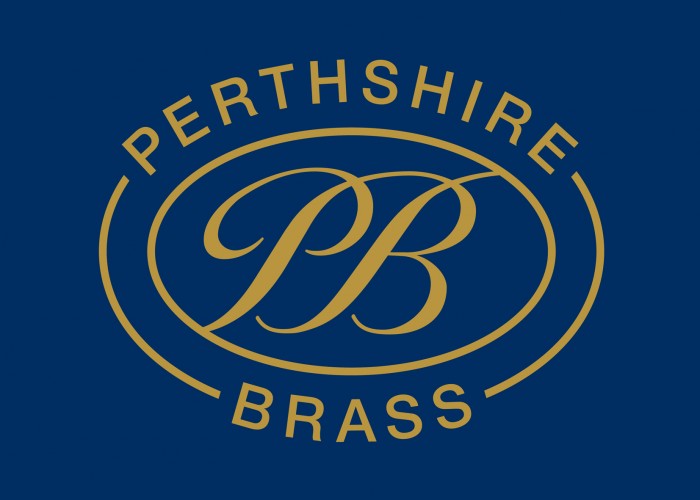 Part of the Festival's Music on a Saturday Morning series where we feature local musicians who have made their careers in music.
Whilst our 2020 Concert has been cancelled, we were delighted to bring you music and news from both artists from 11am on Saturday 23 May on our Facebook page. You can see some of the videos and news below.
We were delighted to receive this lovely video & personal message (above) from Frances Lole.. Frances begins by playing the opening of Théo Charlier's Étude no.6 "Du Style". At the end of the video, you'll hear audio from Frances' concert in St John's Kirk with Howard Duthie in January 2019.
Hailing from Perthshire, Frances Lole discovered her passion for music while taking cornet lessons with Perth and Kinross Instrumental Services. From there she went on to attend the Junior Royal Conservatoire of Scotland and Chetham´s School of Music, where she developed her skills as a chamber, orchestral and solo musician, going on to achieve dipABRSM and LRSM in Trumpet Performance by the age of 17.
Frances has performed in many countries including Italy, Norway and Australia, and has taken part in masterclasses with some of the world´s leading trumpet players such as Philip Smith, Reinhold Friedrich, Allen Vizzutti and John Wallace. Currently, Frances studies at the Royal Academy of Music Aarhus in Denmark under Professor Kristian Steenstrup where last year she was selected to perform as a soloist in the Vivaldi Double Trumpet Concerto with the Academy Brass Ensemble, in her first year of studies. She is now focusing on preparing for concerts in the coming months in Denmark and intends to continue her studies after the summer as an Erasmus student in Germany.
Perthshire Brass was formed in 1978 by local brass teacher Mr George Annan in response to requests by his pupils who wanted the opportunity to continue playing beyond school provision. He conducted the band for 32 years, establishing it as an important part of Perth life and gaining a strong reputation in the Scottish brass band community. In 2010 he passed the baton to his son George who continues to lead both Perthshire Brass and Perthshire Youth Brass with the support of several senior players.
Mr Annan passed away in November 2018, but the success of his band continues. In the national contest arena, Perthshire Brass have had a trophy laden year which culminated in them being named Scottish 3rd Section Brass Band of the Year for 2019 and promotion to the 2nd Section for 2020. Success isn't just measured by counting silverware though, as the band continue their long tradition of travelling abroad to represent Perth & Kinross. This summer's trip to Aschaffenburg, Bavaria, will be their 17th tour on a long list of destinations including France, Norway, Holland, and New Zealand.
The members of the band were looking forward to sharing the stage with Frances Lole as she was a prominent and popular member of the band in the early part of her playing career.
On Friday 22 May, the Band premiered a music video - Raise Your Glass - as a tribute to all our essential workers and everyone #stayingathome during lockdown. Arranged by Jason Blythe.