Tenebrae
Award-winning choir Tenebrae presents a varied programme of some of the greatest masterworks in the choral repertoire, from Renaissance gems to the rich harmonies of the Romantic period.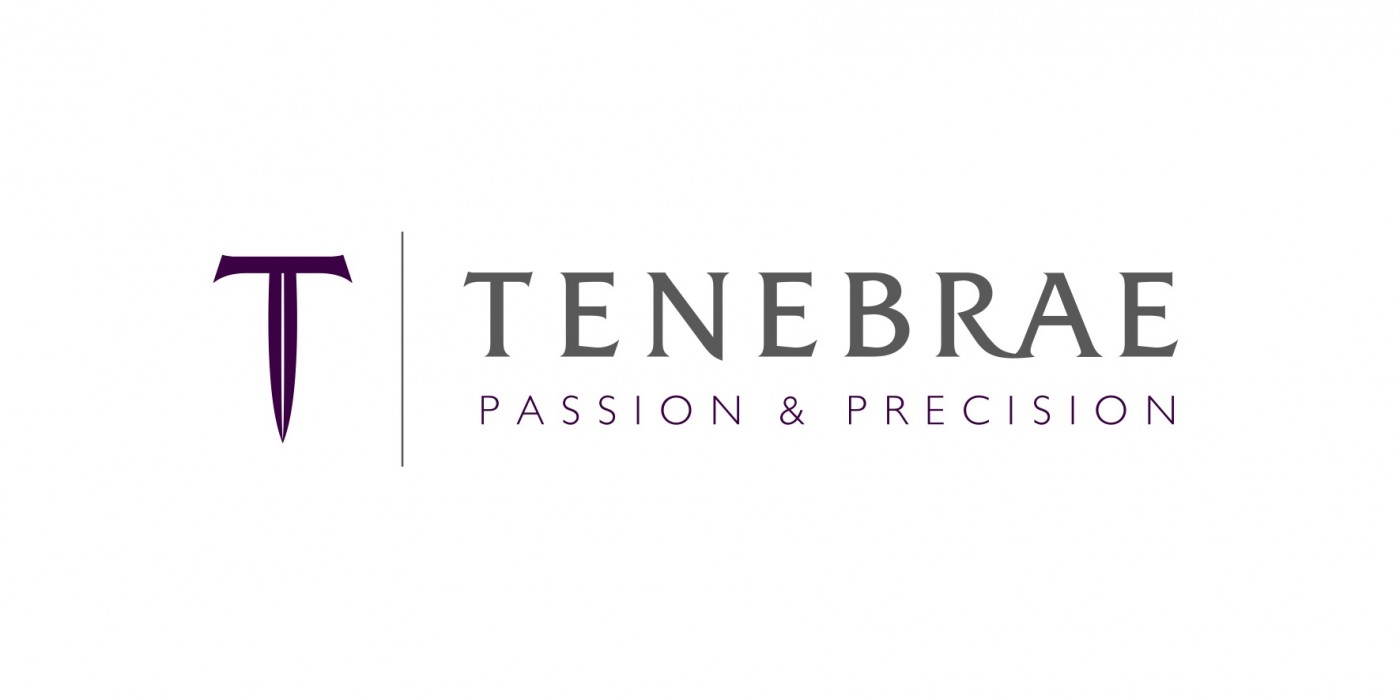 Whilst our 2020 Concert was cancelled, we were joined by Tenebrae for a wonderful evening of music and news online. You can catch up on some of the highlights below.
Award-winning choir Tenebrae were due to present a varied programme of some of the greatest masterworks in the choral repertoire, from Renaissance gems to the rich harmonies of the Romantic period.
Lobo's Versa est in luctum and Allegri's Miserere, mei Deus are pinnacles of Renaissance polyphony, and the Allegri in particular – composed in the seventeenth century for the choir of the Sistine Chapel – is widely celebrated for its astonishing beauty and poise. You can enjoy both recordings below:
In news, the choir has developed with their 'Isolation Edition', which asks their singers to share their favourite Tenebrae recording and one other tune that's helping them survive the lockdown. Read all about their favourites here.
Enjoy this powerful Tenebrae excerpt from Joby Talbot's Path of Miracles, the first major work commissioned by Tenebrae in 2005. Path of Miracles is based on the most enduring route of Catholic pilgrimage, the great Pilgrimage to Santiago. This video has just been released, having been filmed in 2018 in the Saint-Dennis Basilica, France.
New Releases!
We shared details of two new releases by Tenebrae which are available for purchase and listening.
Luminous Night - A few years ago Tenebrae recorded some wonderful music by Ola Gjeilo for his first album on Decca Classics, and this month they have released the previously unheard Luminous Night. Head over to Spotify and enjoy!
Couperin and Gesualdo - Some of the most atmospheric music from the numerous Liturgical settings in Holy Week is that composed for the Office of Tenebrae. Victoria's are the most well-known, but equally beautiful and arguably more dramatic are the settings composed by Gesualdo and Couperin. The Gesualdo is intense with the Couperin atmospheric, yet both compliment each other perfectly on another world-class recording from Tenebrae.
Links for purchase and listening.
Tenebrae
Described as "phenomenal" (The Times) and "devastatingly beautiful" (Gramophone Magazine), award-winning choir Tenebrae, under the direction of Nigel Short, is one of the world's leading vocal ensembles renowned for its passion and precision.
Tenebrae has twice secured the award for Best Choral Performance in the BBC Music Magazine Awards (2012 and 2016), and its recording of Fauré's Requiem with the London Symphony Orchestra was nominated for the Gramophone Awards (2013). In 2018, Music of the Spheres, Tenebrae's album of part songs from the British Isles, received a Grammy nomination.
Tenebrae is renowned for its highly-acclaimed interpretations of choral music with repertoire ranging from the Renaissance through to contemporary choral masterpieces and has appeared at major festivals and venues including the BBC Proms, Edinburgh International Festival, Leipzig Gewandhaus (Germany) and Melbourne Festival (Australia).
Tenebrae's motto is Passion and Precision: the passion of a big chamber choir and precision that aims to work to the highest level of ensemble skills. Watch Artistic Director Nigel Short explain more.