SCOTLAND TRENDING: Fat-Suit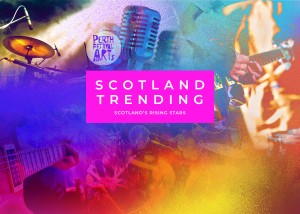 Supported by the National Lottery through Creative Scotland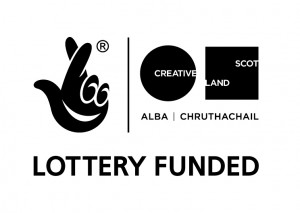 Broadcast on Monday 24 May at 9pm and available to view on demand for a further 9 days.
An exuberant jazz-funk-folk collective hailing from Glasgow, Scotland, Fat-Suit have captured the attention of jazzers, folkies, prog-rockers and ravers alike.
Opening our Scotland Trending Series are the 9-piece Fat-Suit. The 20-something musicians featured within their ranks make up the backbone of the current Scottish music scene, but they have established a strong and singular musical identity despite the numbers involved in shaping it.
Winners of Best Band and Best Album at the Scottish Jazz Awards, and long-listed for Scottish Album of the Year 2020, they embrace a seamless mix of musical styles, with their priority being to evoke maximum joy through energetic live performance.
Starring:
Alex Sharples (trumpet)
Mateusz Sobieski (sax)
Mhairi Marwick (fiddle)
Craig McMahon (keys)
Alan Benzie (keys)
Mark Scobbie (drums)
Gus Stirrat (bass)
Fraser Jackson (guitar)
Dorian Cloudsley (guitar)
△ Book
▽ Close
Performance starts: 9:00pm
Individual Online Concert
£5
Also available as part of
Scotland Trending Series Pass
£18*
*Early Bird Price.